Let the magic flow with the bttn PRO
Create endless combinations, opportunities and workflows using the touchscreen.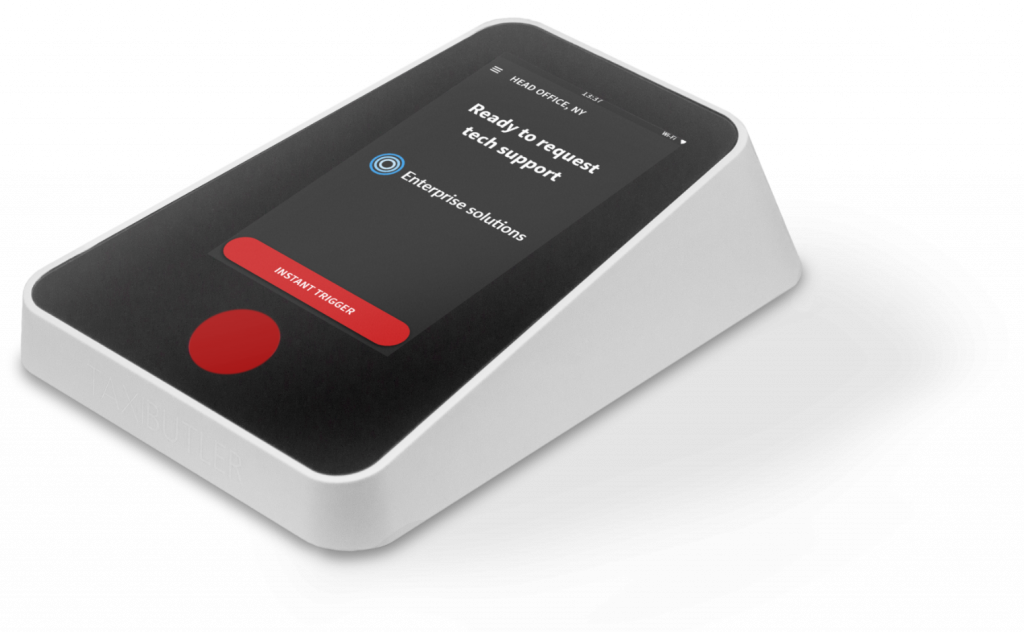 Enter endless combinations of data and requests
Input data
Enter any relevant data or information regarding the request
A taxi ordering service: entering a destination
A taxi ordering service: viewing bookings placed in the future
Set a time and date
Wit the bttn PRO, you can trigger requests for another time
live eta
Get minute per minute updates on delays
A taxi ordering service: viewing booking delays
A device that grows your business
Grow revenue
bttn drives your business' revenue by increasing the simplicity of ordering and by saving time and energy on simple tasks.
Increase automation
Build complex workflows and automation with bttn. Save time, money and energy by automating repetitive tasks and requests.
Improve customer service
Support customers and consumers by providing a simply way to contact you, request help or assistance or to notify you of something.
Increase brand visibility
Empower your brand and create more awareness with a branded bttn. The device can be branded with your colors and logo.
So much more than your standard IoT button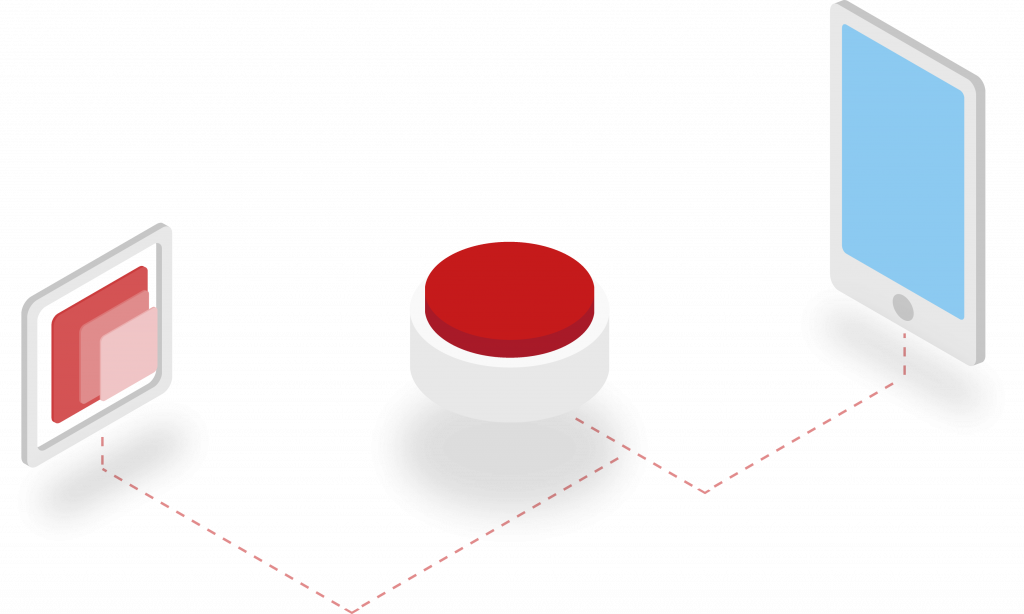 Dimensions
Height: 5cm (1.9 in)
Width: 12.9cm (5.07 in)
Length: 18.9cm (7.08 in)
Weight: 313g (11 oz)
Connectivity
4G SIM card (included) and Wi-Fi
Private Access Point Name (APN)
Secure Virtual Private Network (VPN)
Power
Runs on 110v and 220v mains powered connection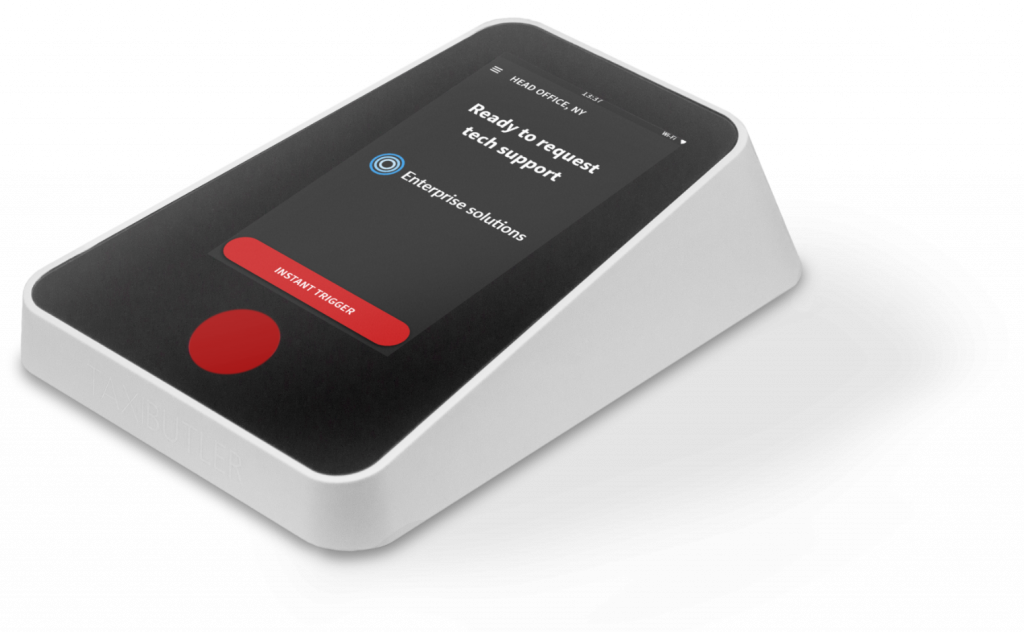 The bttn PRO
Power cables and plugs
4G SIM card
Unlimited access to my.bt.tn